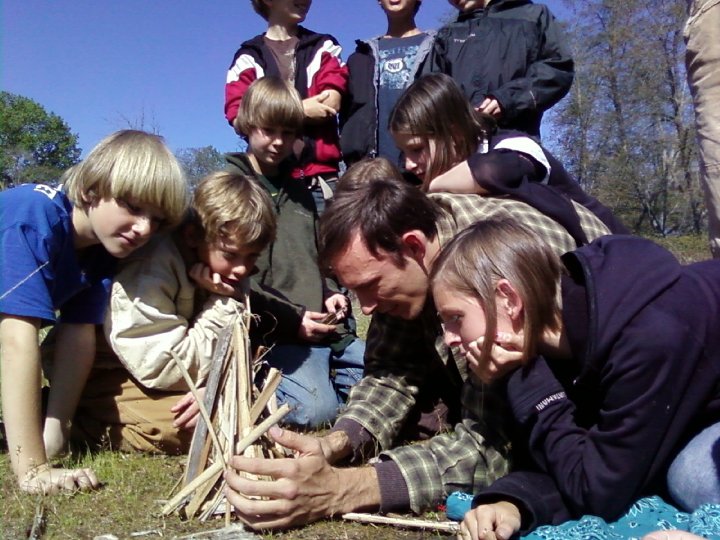 Coyote Teaching – Methods and Techniques
Coyote teaching aims to enable children to learn life's success methods rather than just academic lessons and exercises.
It will teach child various nature's survival skills that are so necessary to succeed in life. As coyote teacher, one can bring, many mysteries of nature in such a way that they get an inspiration to learn on their own. Just remember how those old, wise men used to answer any questions asked by younger children!
For example, an experienced coyote teacher may never answer your children's questions the way most people would answer them. He or she would rather point children in the direction of the answer or simply ask them a series of questions all composed and structured to make your children think and act.
A coyote teacher has the skill to make every learning experience very exciting. Children always need a refreshing change in their daily lives and coyote teaching will ensure just that, those series of exciting changes that can refresh their minds. Just watch one of those experienced coyote teachers and note down how he or she plans each lessons just like a game of chess or a jigsaw puzzle! Here, one teaching can lead to the other within no time.
This unique learning experience will bring a great transformation in your children mental focus and attention.
A typical coyote teacher will never force the lessons on his or her children. Instead, he or she may simply ask well-conceived questions after leading the situation in the classroom to a level where the children will feel at ease and relax.  Here are some classical examples:
Question: Children may ask, "how do we build a hut?"
Answer: The coyote teacher may simply answer, "Go and ask the bird".
Question: Children may ask, "How do we burrow that tunnel in the sand?"
Answer: The coyote teacher may simply answer, "Go and ask those earthworms"
The questions asked by the children may too simple or very complex. However, the answers provided by the coyote teacher is always open ended and they lead to many more questions that are complex and simple answers, until such a time when the children will get their answers. Every time a child asks a question, the coyote teacher will make the children to dig deep into the shelves of answers.
Principles of Coyote Teaching
The art of questioning: Questions are the answers! A typical coyote teacher always relies on a series of questions to answer children's questions. If you observe a coyote teacher, he or she will be giving a series of questions shooting from their hips like a machine gun. These questions are complicated at first but are very simple and result oriented at the end.
Didactic Teaching: Teaching in a typical coyote classroom is always very simple and deductive. Your children will learn the art of deduction by dividing the questions with many answers. This simple yet effective method will also help your children to solve any complex real life situation.
The Dynamics of Trickster: No other education system has a method that is as special and unique as coyote teaching. A specialized coyote teacher uses numerous techniques and tricks to lead children to answer complex questions. The questions and answers asked and provided by a coyote teacher is always confusing at first but they become very simple as the teacher starts asking more questions.
Experts think that a coyote class is an invisible classroom! In the past children never attended a formal education at least in the last millennium. Children still learnt their lessons in an invisible manner. In fact, nature acted as a school and mentor for them. Nature was the mother bounty's special teacher. Children can learn a lot by interacting with the nature. Coyote teaching method depends heavily on nature and its magnificent hidden treasures. The questions asked and answers provided by a coyote teacher always rely on examples of nature. Children can easily relate to things that connect to nature around them.
Coyote mentoring is also natural. The language of nature is the supreme language that can easily make your children intelligent and smart. With wonderful stories, games, songs, animals, plants and places all related to nature around your children can make them intuitive, smart and intelligent with an ability that is far superior to any other educational system.