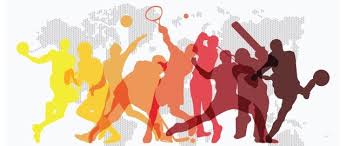 When It Comes To Higher Education, Small Sports Are Big Business
Collegiate flag football just isn't what it used to be.
If you're picturing 14 kids on a makeshift field, you haven't been on campus recently. Throughout the country, intramural and club sports – which include everything from softball and soccer to co-rec Quiddich (the wizarding contact sport) and Pool Battleship (the bucket-dumping, canoe-sinking team sport) – are now millions of students' strong and gaining sway.
This rise in popularity has given campus recreation departments that house these programs increasing value among students and stakeholders. To industry veterans like University of South Carolina's Intramural Sports Director Don Mills, it's not surprising that a groundbreaking modernization within Campus Rec facilities and technology is underway. "It's been gaining steam for 5-10 years and we're seeing investments in campus rec hitting a tipping point right now."
As recreation gets put in the spotlight, colleges and universities see a parallel with how their athletics programs have grown into incoming-generating models and institutional sales tools. Now, they're applying this same lens to intramural and club sports. It's common business sense when you look at the numbers.
A Boom in Participation
Based on last year's report by the National Student Clearinghouse Research Center, there were 18 million students enrolled in higher education. At the same time, the NCAA was comprised of 480,000 student athletes. Yet, with over 7 million participants, intramural and club sports comprised an audience more than 16 times the size of varsity athletes alone.
When the NCAA reports over $900 million in 2015 revenue, it's easy to see the sizeable intramural and club sport market as an untapped resource full of potential. Mills reinforces, "This fall alone, we have 14 Intramural sports, 52 club sports, and thousands of students who care about leading active lifestyles participating."
Mills clarifies how emerging technology, now convenient and inexpensive, is elevating intramural and club sport programs by tackling major department needs. "It makes it easy for us administrators to stay connected with our students and the fact that the tech today is commonly provided free of charge makes it an obvious choice for often under-resourced departments." A previously old and inefficient communication channel is now something his staff boasts about. The trade-off for this gratis tech is an openness to relevant brands messaging about their products and services in one of three ways: on-site, online, and through mobile devices.
These marketers aim to support the rec sports movement while leveraging a powerful channel to reach a highly coveted demographic through exclusive offers, promotions, and rewards. The National Intramural-Recreational Sports Association (NIRSA) often facilitates access to select campus rec centers for branded events. Digitally focused marketers engage through media platforms like IMLeagues.com; a leading intramural, club sports and group-fitness management tool. And in the explosive mobile arena, brands are building custom in-app programs and sweepstakes through industry leader REC*IT; a free mobile app that helps administrators run programs and students manage their activities and communications.
"Students live their day-to-day lives on their phones, so our program needs to talk to them there. The truth is, they expect it." Research demonstrates this thinking and shows many students use their phones to capture workout data and track fitness progress, listen to music, share photos, and communicate with others while at the gym.
A Boon for University Enrollment & Retention
Such value is only furthered by student support of campus rec programs. More than half of students agree that the rec center influenced their choice of school during college searches. They follow-through on their ideals to work out, create community, and stay engaged as proven by the finding that two-thirds of U.S. students use the rec center each year – most use it on a weekly basis and many see higher GPAs.
Further, student government organizations across the country continue to follow in step, approving increases in student fees to ensure the fields, courts, and pools for the rec sports they dedicate themselves to receive required upkeep. Take, for example, University of Nebraska-Lincoln's recent $23 million expansion of Campus Rec which was partly funded by a student-approved increase in student fees and opened last fall.
This has encouraged a spike in new facilities and renovations in progress in 2016 across the country, including upgrades at Notre Dame, UNC, UConn and Texas A&M.
Once overlooked, campus recreation and intramural sports now draw throngs of players and are supported with state-of-the-art technology solutions and facilities. This new interest in a previously overlooked category is causing schools to rethink how they approach rec sports while providing brand partners with new ways to reach this sought after consumer group.