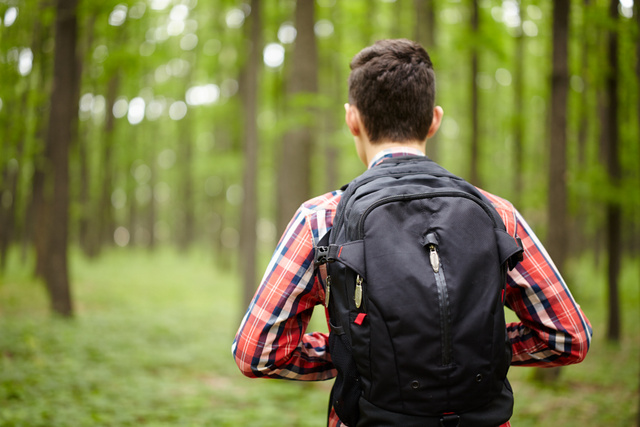 Why Choose a Small-City School?
Many students prefer big cities when planning to study abroad. This isn't a surprise – most big or capital cities serve as icons for countries and cultures, and there are many reasons to visit big cities. However, anyone who has spent time abroad will likely tell you that it isn't until you get outside the big cities that you get a real sense of a place and culture. And isn't that what studying abroad is all about?
So, if whether you're planning a semester, a year, or a full degree abroad, here are five good reasons to take into account a small-cischool for your studies.
You'll spend less money
University is expensive as well as studying abroad. Even if you choose a tuition-exchange program or earn a scholarship, you'll still need to live, eat, and explore during your time abroad. It may be tempting to choose a big city, but the truth is that housing in big cities is costly and hard to find. In a small city, you'll be more likely to find affordable, attractive, and central housing, which means you'll have more time and money to enjoy what the city has to offer, or to travel to the bigger cities you want to visit.
Ways that small cities make you save money:
Small cities with airports are often hubs for low-flight airlines
Small cities often rely on their student populations, so there are loads of opportunities, deals, and events aimed at students
Big cities are expensive – whether you're paying for rent, a cup of coffee, or a cinema ticket, expect a higher price in a big city
You can be close to nature
Sometimes you need to get away from it all, and while parks and green spaces are nice, they can't replace real, untouched nature. Small cities are usually close to forests, beaches, farmland, or mountains and getting out of the city for a hike or a day at the beach should be relatively easy. Find out where the locals go, or join an outdoor-activity club.
You can get in contact with locals
You might think that you'll experience a country by living in its capital, but the fact is that apart from their landmarks, big cities can be generically international. If you truly want to experience a country's culture, or if your goal is to learn a foreign language, living outside a major city is a better option. In a small city or town, you'll have more opportunities to interact (and speak) with locals. Small towns are more likely to represent the normal lifestyle of a country, and you'll probably have a chance to do things that only locals would do – visit a local artist's gallery, taste a regional delicacy, try folk dancing…the possibilities are endless.
A small city doesn't mean a boring city
In fact, it's big cities that can often feel dull. Big cities may offer diversity, but it's not all unique and the logistics of a big city can make it nearly impossible to do everything…or anything. Lots of students in big cities report that, after the initial excitement, they focus their activities in their neighborhood and only explore the rest of the city when friends or family come to visit. Small cities are usually easy to navigate and have shops, museums, entertainment, and restaurants in proximity to each other. Plus, since you're able to afford more central accommodations in small cities, you're more likely to be close to all the excitement.
You'll still be adjacent to the big cities
Living and studying in a small city doesn't mean that you can't experience a big city. Consider William Paterson University in Wayne and North Haledon, New Jersey (WP).  WP offers a top-rate education on a beautiful, wooded campus, where students can access community activities, comprehensive counseling and guidance, personal instruction in small classes, and a close-knit student population. In fact, because WP serves as a cultural and athletic hub for the local communities and is only minutes from the historic and stunning Paterson Great Falls National Park, students hardly need to look further than the campus and surrounding area. But WP is also only thirty kilometers from one of the largest cities in the world – New York City. WP students won't have to venture far from their spacious and affordable campus apartments to have access to all that the city has to offer as well – culture, night-life, shopping, and career networks. WP is proof that small-city colleges and universities have lots to offer, both for domestic and international students.